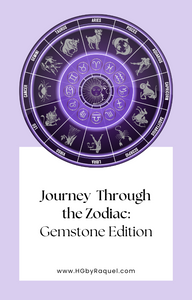 Journey Through the Zodiac: Gemstone Edition
Gemstones have long been believed to possess mystical powers and energies that can be related to the zodiac signs.
Each zodiac sign has its own unique gemstone that is believed to enhance the wearer's positive traits and protect them from negative energies. Here is a guide to gemstones associated with each zodiac sign.